Grove rock gardens, rødder og tekniske stigninger. Denne fremadstormende trailcykel tilpasser sig terrænet, hvilket giver dig selvtillid og kontrol på alle slags singletrack.
Højdepunkter
Engineered to help you ride faster and smoother on the toughest trails, this versatile trail bike has a lightweight, strong and stiff aluminum chassis with 29er-specific geometry. Updated Maestro rear suspension delivers 135mm of active rear travel that pairs perfectly with a 150mm fork. The Advanced Forged Composite rocker arm has a flip chip that allows you to adjust frame geometry. Choose steeper or slacker headtube/seattube angles and either a 30mm or 40mm bottom bracket drop to adjust the handling for your riding style and terrain.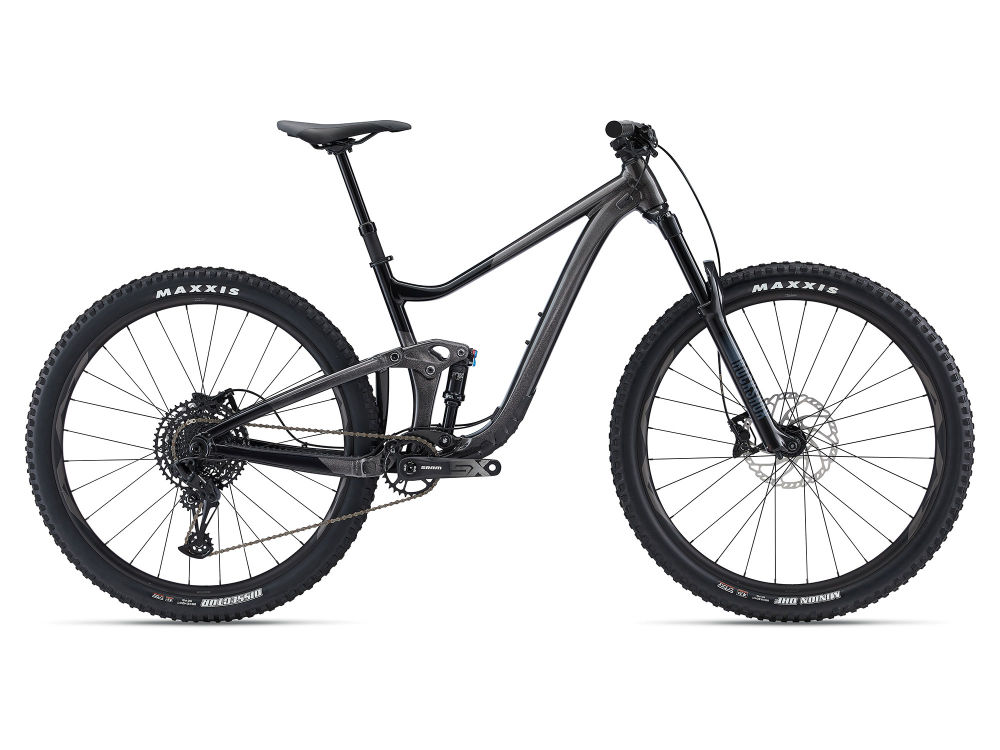 Galleri
Selecting any of the image buttons will open a larger image gallery with image descriptions
Teknologier

Advanced Forged Composite Technology
En avanceret højtryksstøbningsproces bruges til at fremstille komplekst formede carbonfiberkomponenter, der er lettere, stivere og stærkere end lignende komponenter fremstillet af aluminium. Denne teknologi bruges i kritiske high end dele såsom Maestro affjedring rocker-links.

ALUXX SL Aluminum Technology
Dette moderne aluminiumsmateriale er overvejende lavet af 6011-legering og leverer det bedste styrke-til-vægt-forhold. Rammesættet har også unikke svejseteknologier til en højtydende kørekvalitet.

Flip Chip - Maestro
Flipchippen giver ryttere mulighed for hurtigt at justere geometrien på deres Maestro-udstyrede mountainbike, så de passer bedre til, hvordan og hvor de kører. Det giver ryttere mulighed for at ændre kronrørets / sadelrørets vinkler og krankboksens højde via excentrisk (offset, to-position) hardware placeret på den øverste vippearm.

Maestro Suspension Technology
Fire strategisk placerede drejepunkter og to forbindelser arbejder alle sammen for at skabe et enkelt flydende drejepunkt til det mest aktive, effektive og uafhængige affjedringssystem på sporet.

OverDrive
Giants originale overdimensionerede gaffelstilkteknologi. Systemets overdimensionerede headset-lejer (1 1/4 "nedre og 1 1/8" øvre) og tilspidset stilk er designet til at give nøjagtig styreevne og -stivhed.

Tubeless System
Færre flade dæk. Større trækkraft. Mindre rullemodstand og en mere jævn og hurtigere kørsel. Giant's Tubeless System gør det lettere end nogensinde at opleve alle disse fordele.